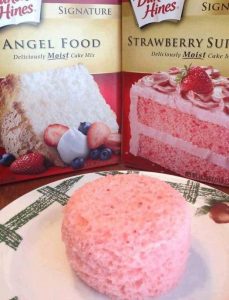 This is easy as 1-2-3!
You will need two cake mixes
One must be Angel Food the other your choice
Mix the two together in an airtight container and seal it
When you want a treat, get a coffee mug, add 3 Tablespoons of the Cake Mix and 2 Tablespoons of Water. Microwave 1 minute.
So awesome – and this one I made is just 180 calories – not bad when you need something sweet without overdoing it!!!